Artistic Staff
Dr. Stephen J. Mulder, Artistic Director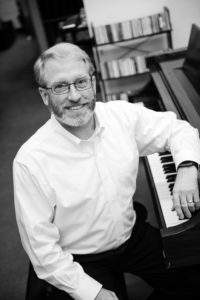 Stephen Mulder received his Bachelor's Degree from Dordt College (Sioux Center, IA) in 1989, and a Master's Degree (1994) and Ph.D. (1997) from Florida State University. Stephen Mulder came to Georgia in the Fall of 2000 to be an Assistant Professor of Music at Gordon College. Prior to his position at Gordon College, Dr. Mulder had conducted the Women's Glee Chorus at the University of North Carolina at Chapel Hill.
Dr. Mulder has extensive community chorus experience. He served as the Assistant Conductor of the Concert Singers of Cary (NC) from 1997 to 2000, helping establish their Chamber Choir and Children's Chorus. He has also sung and served in various capacities with the Tallahassee Community Chorus, the Key Chorale (Siesta Key, FL), Gloria Musicae (Sarasota, FL), the Choral Society of Durham (NC) and the Vocal Arts Ensemble of Durham (NC).
His choral training has been colored by many renowned conductors and teachers including Dale Grotenhuis, Andre Thomas, Rodney Eichenberger, David Brunner, Rodney Wynkoop, and Daniel Moe. He has also assisted with choral projects for John Rutter, Don Moses and Robert Shaw.
Maggie Blount, Accompanist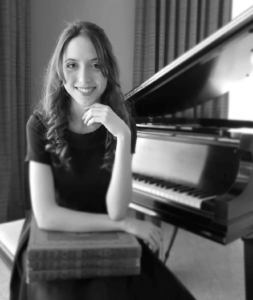 Maggie Blount holds a Bachelor's Degree in Piano Performance from Thomas Edison State University. She enjoys performing both as a soloist and a collaborative pianist. She served as a church pianist for Redeemer Orthodox Presbyterian Church in Tucker, GA for almost five years and continues to act as a substitute for other churches in Georgia. Since high school, Maggie has played for various choirs and ensembles, including the Gwinnett Young Singers Chamber Choir. She also began teaching piano in high school and has a passion for sharing her love of music with others, from preschoolers to adults. After marrying the love of her life, Ethan, in the fall of 2021, Maggie moved from Duluth to Griffin. She is now enjoying becoming involved in Griffin's musical community through both teaching and performing, and is especially excited to accompany for Griffin Choral Arts.