Artistic Staff
Dr. Stephen J. Mulder, Artistic Director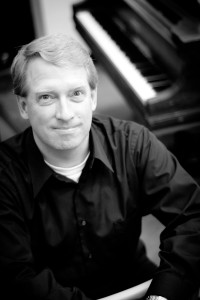 Stephen Mulder received his Bachelor's Degree from Dordt College (Sioux Center, IA) in 1989, and a Master's Degree (1994) and Ph.D. (1997) from Florida State University.  Stephen Mulder came to Georgia in the Fall of 2000 to be an Assistant Professor of Music at Gordon College.  Prior to his position at Gordon College, Dr. Mulder had conducted the Women's Glee Chorus at the University of North Carolina at Chapel Hill.
Dr. Mulder has extensive community chorus experience.  He served as the Assistant Conductor of the Concert Singers of Cary (NC) from 1997 to 2000, helping establish their Chamber Choir and Children's Chorus.  He has also sung and served in various capacities with the Tallahassee Community Chorus, the Key Chorale (Siesta Key, FL), Gloria Musicae (Sarasota, FL), the Choral Society of Durham (NC) and the Vocal Arts Ensemble of Durham (NC).
His choral training has been colored by many renowned conductors and teachers including Dale Grotenhuis, Andre Thomas, Rodney Eichenberger, David Brunner, Rodney Wynkoop, and Daniel Moe.  He has also assisted with choral projects for John Rutter, Don Moses and Robert Shaw.
Rev. Marty Watts, Assistant Conductor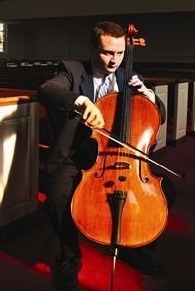 Marty Watts earned Bachelor and Master degrees in music at Samford University in Birmingham, Alabama. In August 2004, Marty began serving as Minister of Music at First Baptist Church of Griffin. Along with responsibilities related to music ministry at First Baptist, he teaches cello with the Griffin School for the Arts and as an adjunct faculty member at Gordon State College, serves as assistant conductor for Griffin Choral Arts, and sings with the CenturyMen. He enjoys cooking for his wife, Karyn.
Cathy Ann Willis, Accompanist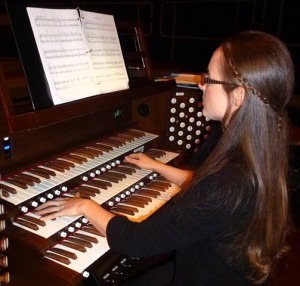 Cathy Willis studied piano under Sara Harris and Grace Scholl.  She added organ lessons with Mrs. Scholl in her junior year of high school. During this time she was part of the First Baptist Church of Griffin GA music program under Max Hamilton. Cathy took a year off to travel to Moscow, Russia (where she conducted a handbell choir of Americans) before enrolling at Samford University in Birmingham, Alabama.  She has a B.A. from Singapore Bible College in Church Music, and served as choral director at Bedok Methodist Church for four years, organist at Hampton United Methodist Church for 3 years, and is currently the organist at First Baptist Church of Barnesville.  Cathy accompanies various school choruses in the area and plays for recitals, weddings and funerals. In addition, Cathy is currently a real estate agent at Dora Cox Realty in Barnesville.